Framingham Public Library Foundation
Open the Door to Tomorrow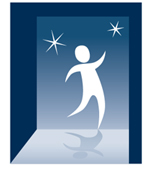 The Trustees of the Framingham Public Library (FPL) established the Framingham Public Library Foundation to create a legacy for the future of both Framingham libraries.
The Foundation's long-term goal is to create an endowment fund that will supplement, but not replace, funds received from the Town of Framingham. The Foundation's short-term goal is to raise funds to help offset the cost of building a new McAuliffe Branch Library.  As the Foundation is a 501(c)(3) organization, your contributions are tax deductible.
In October, 2012, the Framingham Public Library received a General Construction Provisional Grant totaling $4.2 million from the Massachusetts Board of Library Commissioners (MBLC) to build a new McAuliffe Branch Library. The grant is part of the MBLC's Massachusetts Public Library Construction Program. The grant will cover approximately 50% of the cost of the building and land.
The Need for a New McAuliffe Branch Library
Although The Christa Corrigan McAuliffe Branch Library is one of the smallest branches in Massachusetts, it has 11,250 visitors a month and is the second busiest of the 100-plus branch libraries in the Commonwealth. However, the building is much too small to meet current needs, let alone future needs.
In Fiscal Year 2012:
More than one-third of active Framingham Public Library cardholders used the McAuliffe Branch Library
McAuliffe was responsible for nearly one-third of the circulation, but it is about one-eighth the size of the Main Library
The 249,097 items circulating from McAuliffe represented 31% of Framingham's total circulation, which was 794,662 items
McAuliffe serves 33,100 children per year, estimated to increase 25-50% when the new Branch opens (We count each time a patron visits the library.)
In addition, the current building needs $422,000 in repairs and enhancements to complete HVAC upgrades and become ADA compliant.